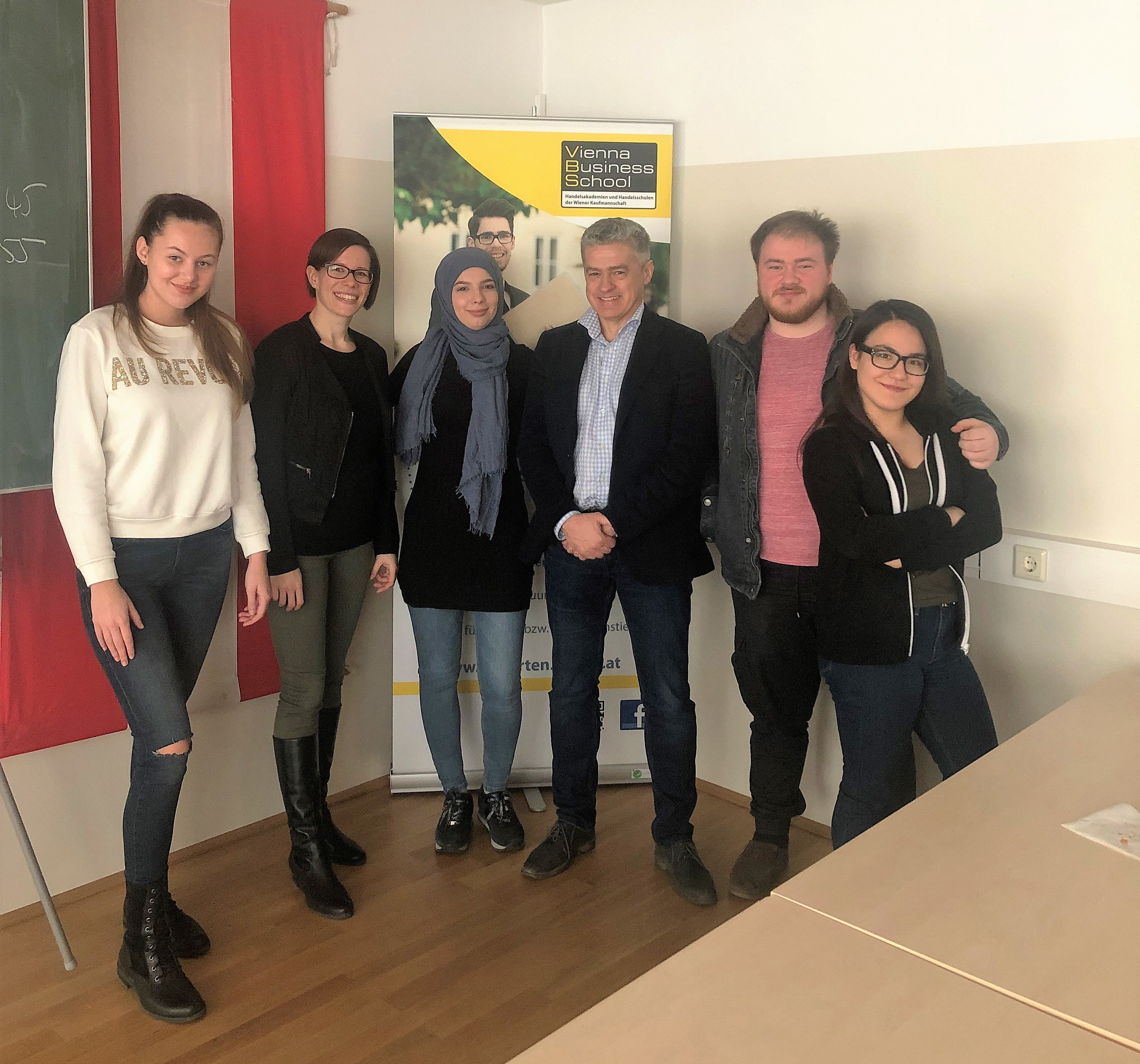 E-mobility expert Marlene Doiber discussing with students from VBS Handelsakademie Augarten
As a Young Science Ambassador, Marlene Doiber was invited to talk about everyday life in mobility research at the Vienna Business School Augarten. This lecture was initiated by Mag. Gerhard Wengler, who teaches the approx. 40 pupils in topics for "Educational focus" and "Commercial school subjects".
With regard to the preparation of the diploma thesis topics of the two classes, a questionnaire on the topics "Ecological Corporate Governance" and "Entrepreneurship Management" was prepared in advance in the joint classes. The educational film move – strom bewegt (new trailer online, both videos in German) was also discussed in advance with the pupils.
In the lesson Marlene Doiber introduced her person and tbw research. After the short introduction, the pre-compiled but also spontaneous questions of the students were discussed.
Photo: (c) VBS Augarten