Radar: New & Integrated Mobility
Content
The mobility transition does not only affect the core area of mobility but has far-reaching effects on many adjacent areas of the economy and life. The Green Tech Radar shows to what extent the new and integrated technology development paths, concrete applications and new, cross-sectoral solutions could look like and which new business fields will result for the Green Tech cluster partners in the future. The aim of the Green Tech Radar is to sensitize and activate cluster partners and partners of the Green Energy Lab for the topic, thereby giving companies an innovative edge that leads them to new business opportunities - through implementation as a technology provider or as a customer in the area of "New and integrated mobility". End customers, trade, industry, network operators and energy suppliers should use this radar to gain an understanding of the topics of "New and Integrated Mobility" as well as new ideas for future business models and innovation projects that can be implemented in their respective areas. In particular, current developments, market opportunities and potentials of applications and developments in the area of "New and Integrated Mobility" for the next 5-7 years are to be shown, the topic is to be appropriately prepared for cluster partners - even those who have not experienced it so far. In addition, projects that have already been implemented are to be shown but above all constellations are to be sketched out how innovation projects can be initiated today. Particular attention should be paid to business models and the business administration behind the applications.
Client
Green Tech Cluster Styria GmbH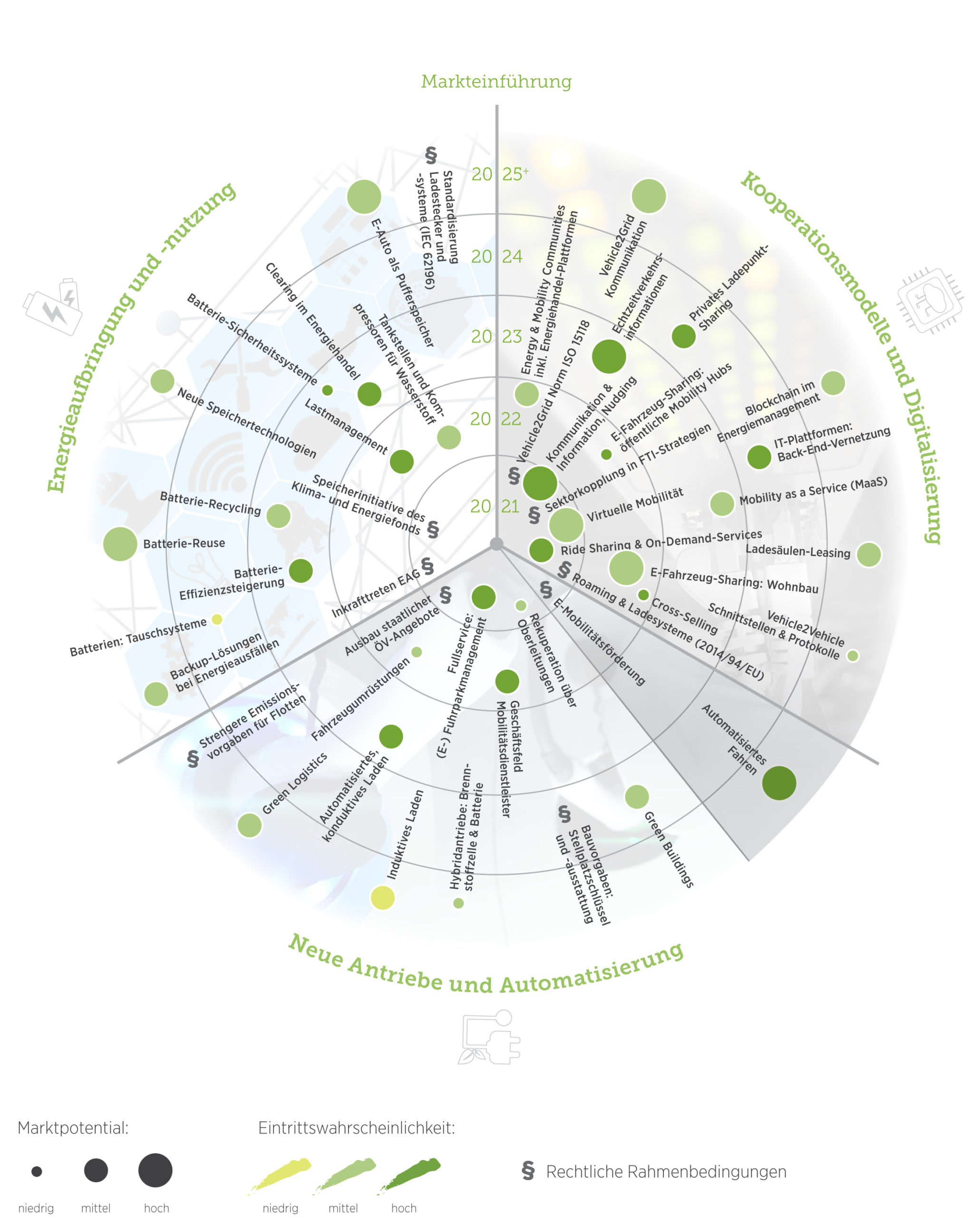 Project Duration
September 2020 to February 2021
Services of tbwr
Development of the rough concept, Research and development of the content, Graphic design, Processing of future opportunities for products, services, R&D projects and collaborations, Workshop organization and professional input.